TestPro Technical Bulletin Multi-Mode Fiber Adapter: 850nm Encircled Flux LED Source
ANSI/TIA-568.3-D Standard specifies the Transmission Performance and Test Requirements for Optical Fiber Cabling. Tier 1 testing of installed optical fiber cabling requires measurements of Attenuation (Optical Loss), Length & Polarity.
For MultiMode Cabling, attenuation measurements are to be taken according to ANSI/TIA-526-14-C. ANSI/TIA-526-14-C specifies that the output of the launch cord must meet requirements of the specified encircled flux (EF) template. Compliance to EF launch condition ensures measurement repeatability. Below is an example of EF Template indicates target, limiting and overfilled launch values.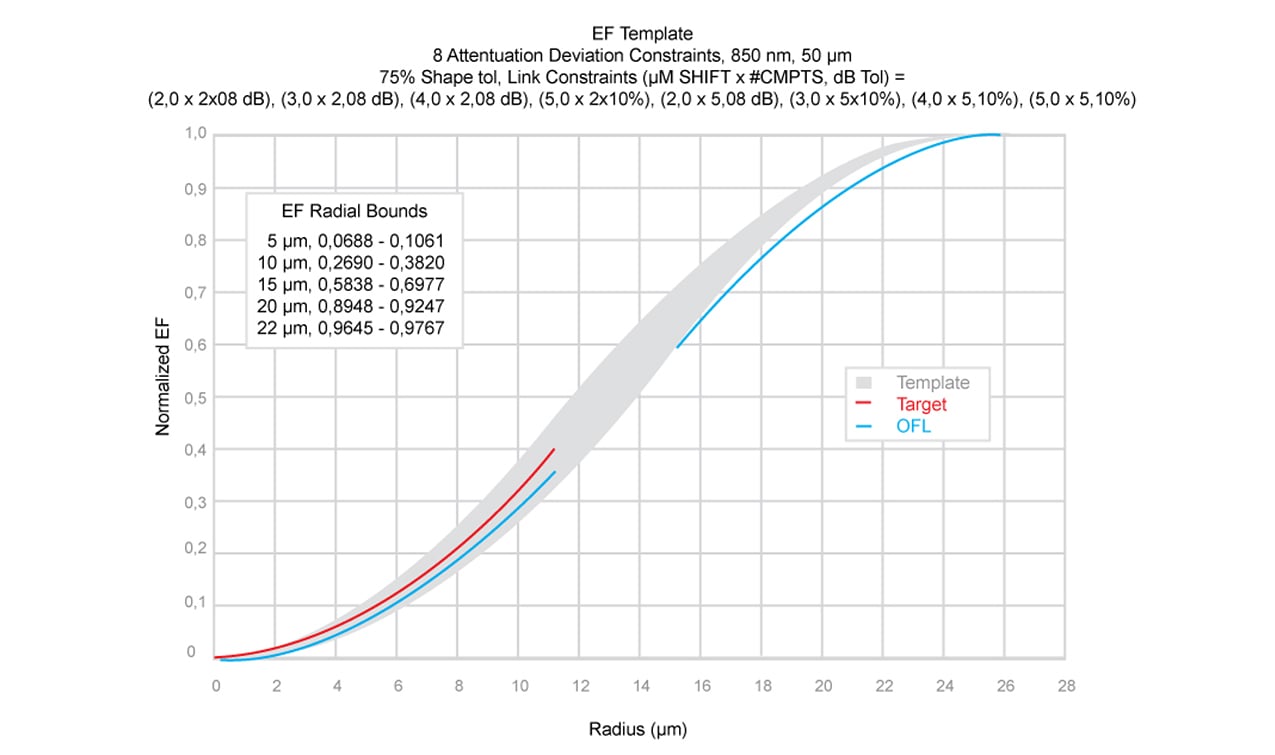 EF Requirements for 50um Fiber at 850nm are defined as limiting values for a set of particular radial values as shown in table below.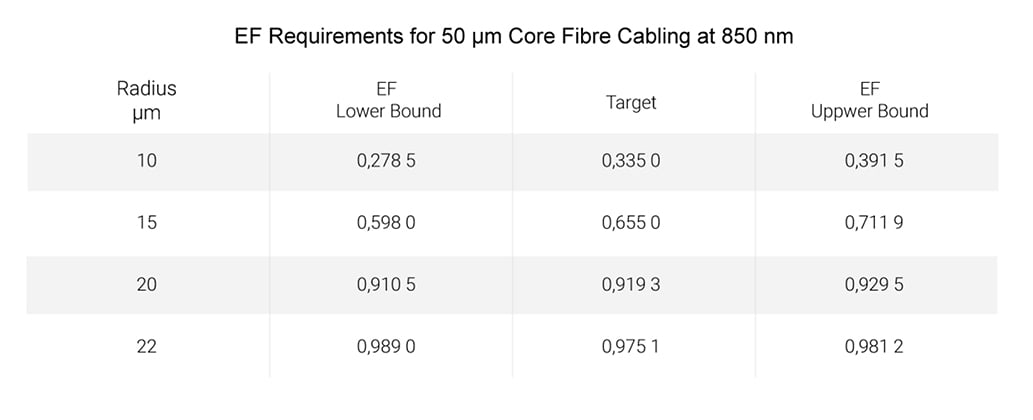 TestPro's Multi-Mode Fiber Adapters use 850nm & 1300nm Dual Wavelength LED Light Source that meets Encircled Flux requirements. The MPX Explorer test instrument from Arden Photonics has been used to verify that Encircled Flux measurements meet the required EF limits. Measurements have been done at end of FC to LC Reference Cord.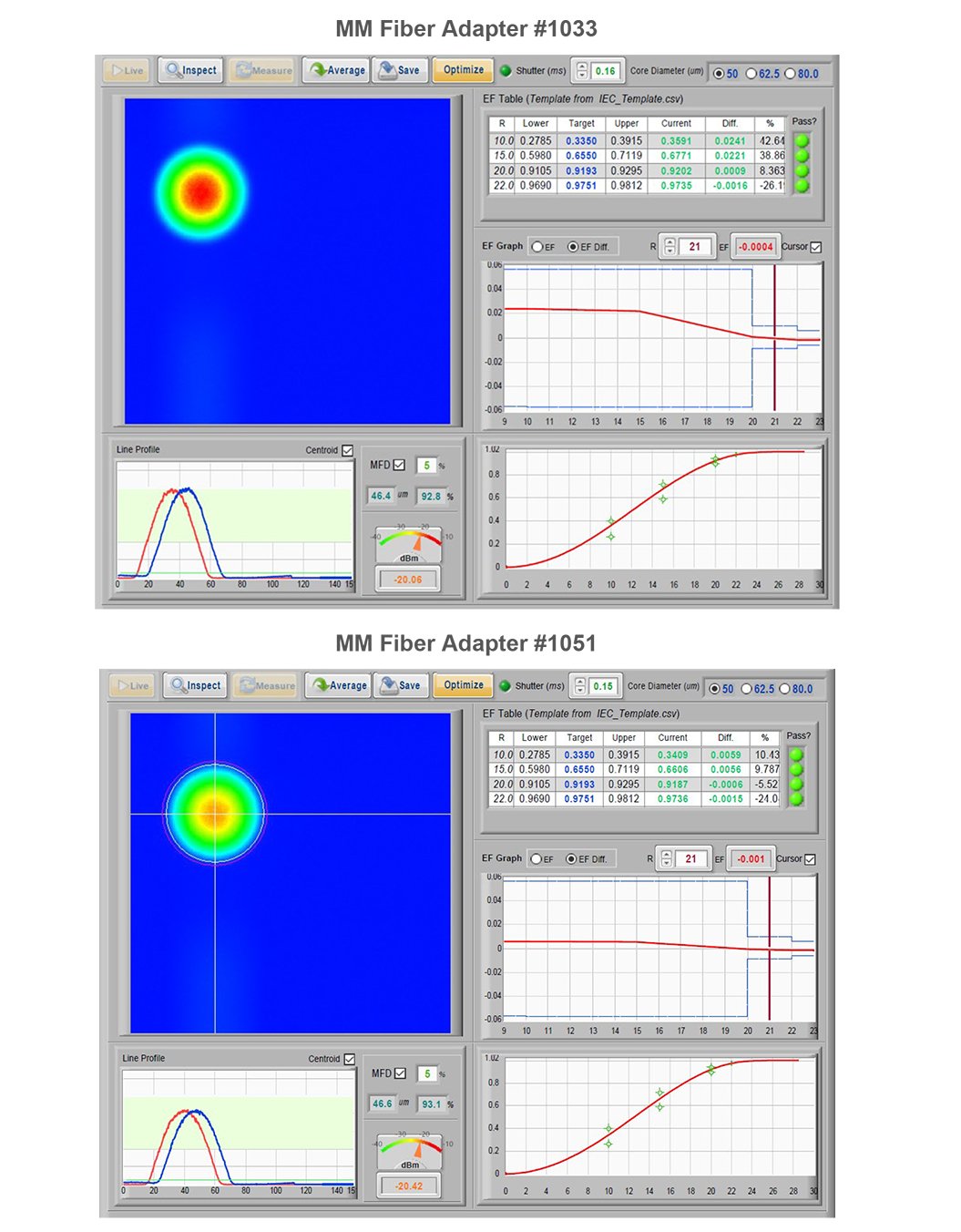 Encircled Flux Uncertainty
For field test equipment, a single optical port launches two wavelengths. This will not allow alignment for both wavelengths simultaneously. The use of common Mandrel / Mode conditioner for both wavelengths will reduce the margin for compliance within the templates and add uncertainty.
Due to the effects of variation in source wavelengths, mode controller, temperature changes, other physical variations and the measurement equipment, launch conditions at the time of factory calibration will not be identical in the field should any variables change. The use of attenuation artefacts described in IEC 61280-4-1 can help ensure that the equipment produces a launch condition that performs acceptably.
Ready to learn more about how AEM's award-winning test solutions can help you achieve your cable testing needs? Request a demo with our team.
Other Articles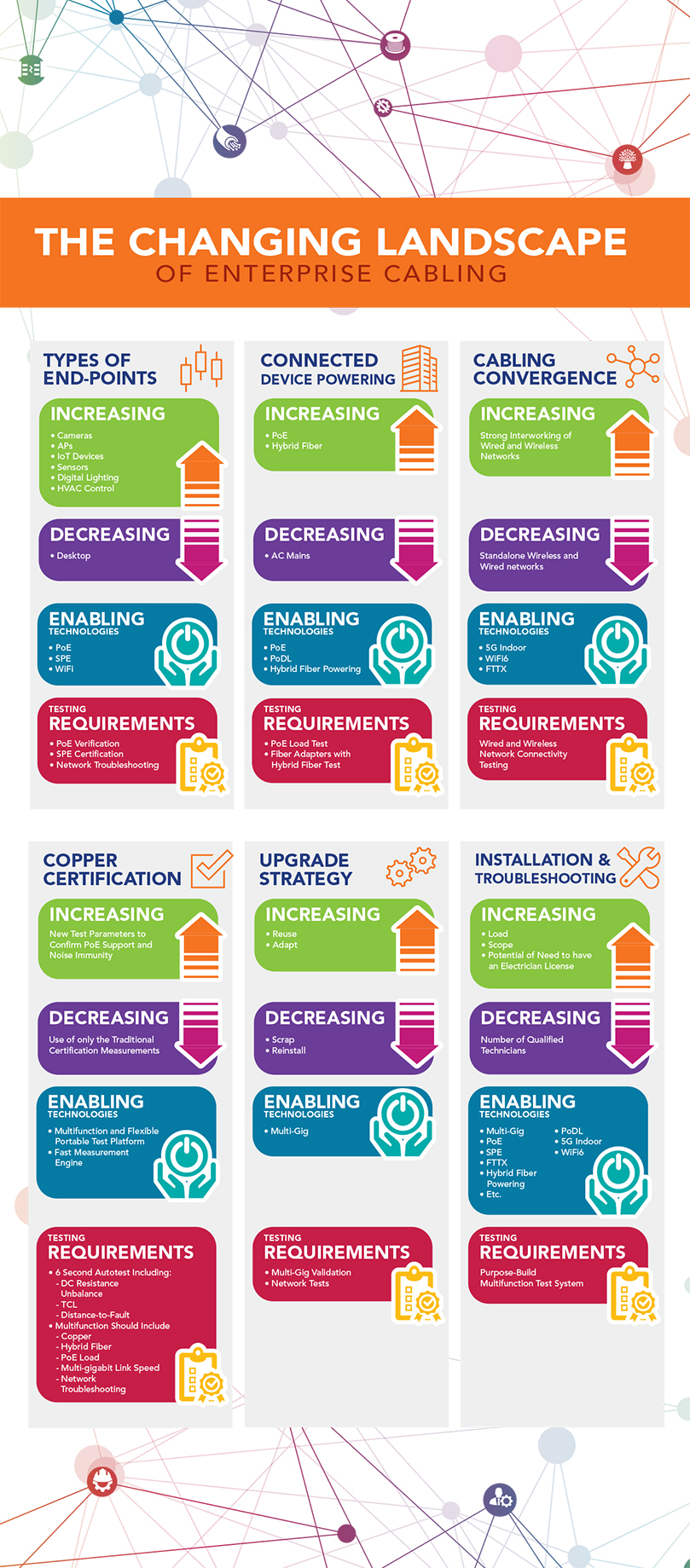 Enterprise cabling systems are going through a big paradigm shift. In the past, one of the main...